"Although I may have saved many from drowning in the river, I do not keep any record. What would I do with that? "Had I noted, there would have been several," said boatswain Purushottam Mullah, 30, who ferries his boat at Kudiaghat in Lucknow.
He has saved more than 50 people from drowning so far. "I work as a human and rescue people for the sake of humanity. I rescue the person who is drowning. He would live if he's meant to," he said.
If one looks at his journey in life, Purushottam come across as an exemplar human being. As a small boy, he arrived at Kudiaghat to row the boat with his grandfather. It took him no time to develop a love for the river, the local shrine or dargah of Dariya Sharif and his boat, to which he committed his whole life. Since childhood, Purushottam has ferried the boat and taken upon himself to look after the cleaning of the dargah.
He has made ferrying the shrine-devotees across the Gomti river his life, and supports himself entirely from the money he gets in doing so. Living humbly by the river next to the shrine, Purushottam showed certain papers and newspaper cuttings from his tin chest and said: "There have been numerous times that I have been honored for saving lives. Even the Lucknow district magistrate has felicitated me. This, in fact, is my true earning."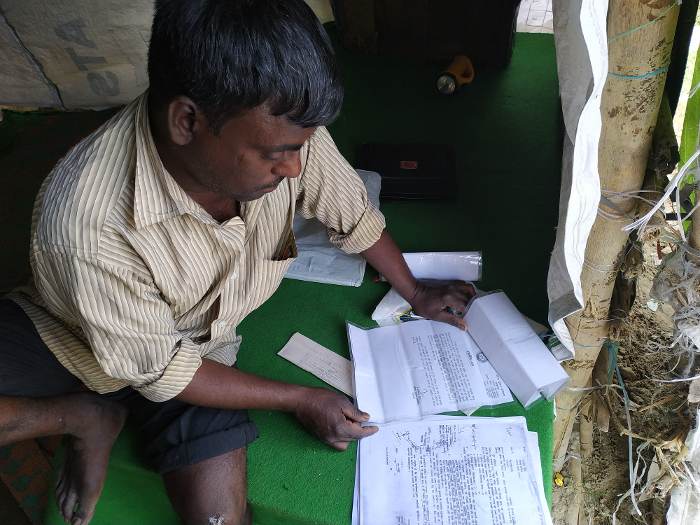 Exuding immense faith in Dargah Dariya Sharif, Purushottam said, "My boat is a medium to serve my Baba whom I have come to look upon as my mother and father. Every morning, I open the doors of the dargah and set about cleaning it. This is my responsibility. Thereafter, I wash and change and pray and go to my boat. I spend the entire day on the boat and whatever I earn, I live off it." When asked if there isn't any objection to a Hindu cleaning the shrine, Purushottam replied, "If the Baba interred in the shrine doesn't object, why the world would?"
He added: "Many a time, when someone is drowning, certain onlookers ask me not to rescue him because he is a Muslim. I don't think that way; I believe that body and soul are one. Once, Saif Ali, a five-year-old child fell into the river and I had rescued him. Those who differentiate in the name of religion would be answerable in the court of God."
Raees Siddiqui, a devotee of the shrine has been seeing Purushottam since latter was 4-5 years of age. He said: "Purushottam is a social worker, he has an impressive record of saving people from drowning in this river. He has rescued 50-60 people so far. Besides, he also cleaned the dargah like his grandfather. We are fortunate that a Hindu and a non-Muslim keeps the shrine clean for us as we go there."